I'm already starting to plan my garden for 2014! It's hard to believe that the growing season is almost upon us with all the snow we've been having. It's no secret that I'm big into growing my own food. I sit on the board of the local greenhouse society, I grow edibles in my front garden, and frequently the windowsill of my front window holds herbs and plants. I believe this is one life skill that every child needs to learn.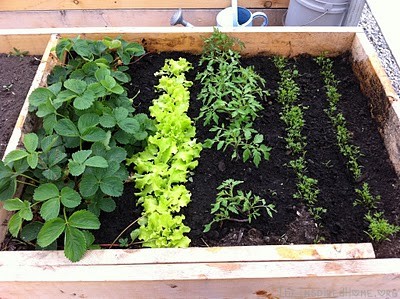 Although I started planting with children even when they were in utero – this past season has been great fun at the greenhouse and in our front gardens with Mr J. He loves playing with the hose, picking beans off our front step, planting seeds, and pulling weeds. Gardens are full of surprises – and for children there is an attraction that goes well beyond dirt. The connection to the earth is a stress releasing, quiet moment. As well, growing teaches patience, love of good food, and provides exercise. In our sedentary technology filled world, our kids need to learn these skills more than ever.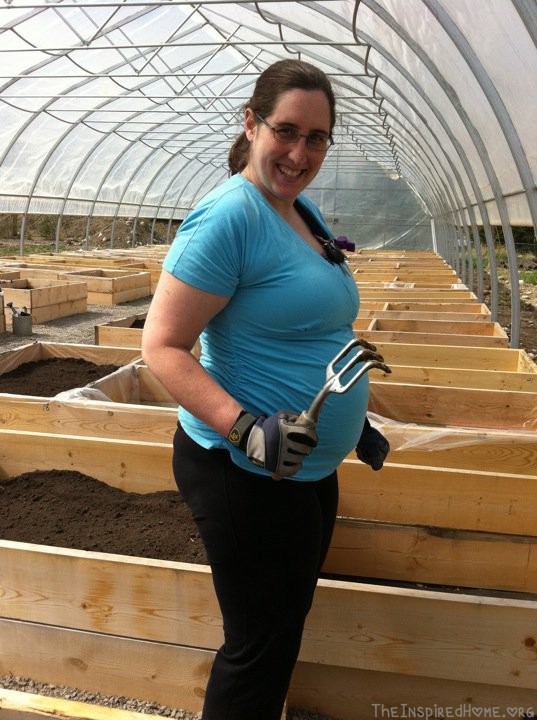 As a bonus, if you grew it, you're more likely to eat it – so this is especially great with children who are picky with their vegetables. A sun-warmed bean or tomato picked from your very own garden that you tended tends to taste just a little bit sweeter 🙂
Gardening with Toddlers: 5 Ways To Get Your Child In The Dirt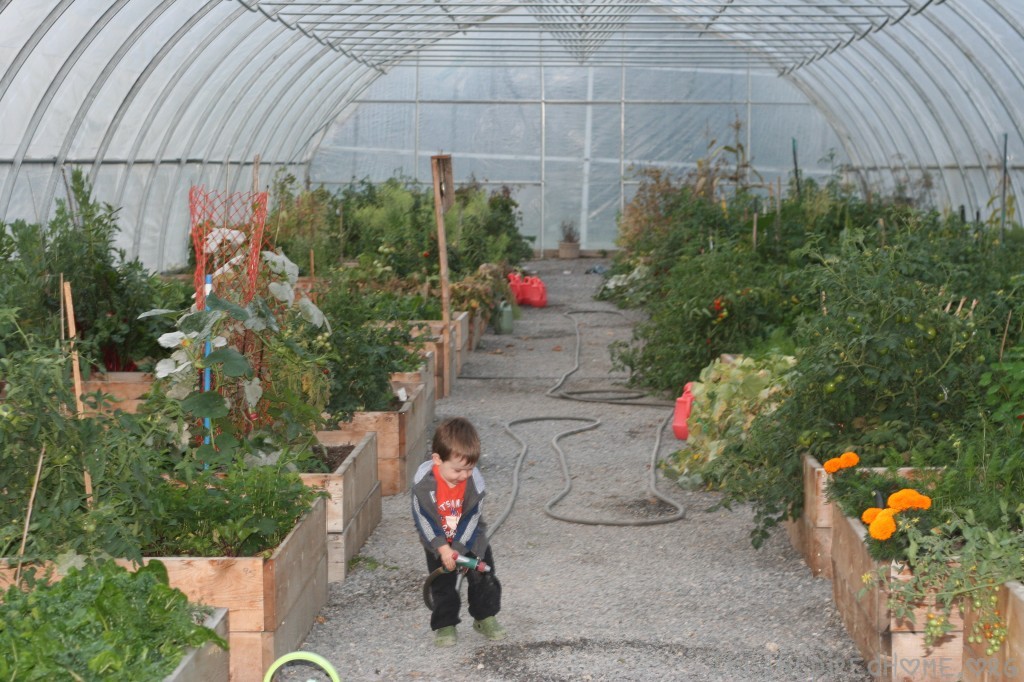 1. Embrace the Dirt & Water
Prepare for it, because your toddler will get dirty & wet. Every time we visited the greenhouse, I packed a change of clothes or put Mr J in his bathing suit to go. Knowing that he was going to get wet & dirty and setting my expectation to that helped me maintain a cool demeanor when it happened. Besides, it's half the fun!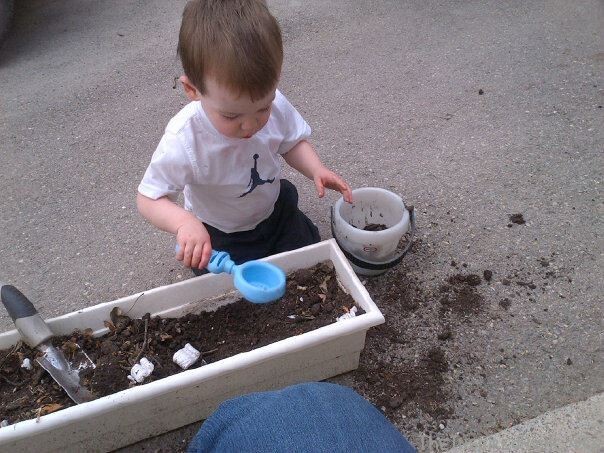 2. Give Them Their Own Tools
I usually take a bucket of tools with me to garden wherever it is I am that day. Mr J caught on to this quickly. We were lucky enough to have been given a bucket of tools from him for the beach, but they doubled as his gardening tools. When I put my tools in the car, he brought his right along side. We also found a really cute duck watercan for him at our local dollar store as he was unable to lift the regular sized ones (too heavy).
3.  Dig, Water, Weed, Mix
All the basic skills in the garden can be incorporated into the toddler's routine too. I let Mr J dig in empty plots at our greenhouse, and at home in our front beds. He really enjoyed this activity, especially when he found worms! We splashed in the water we added to the gardens, made mud patches, watched it swirl and talked about how it makes the plants grow. This activity could occupy him for long periods of time if I was doing more fine maintenance. Weeding (ripping) is a good learning activity with a little direction on what are plants and what are weeds. Mixing in nutrients was a good measuring/filling/dumping activity.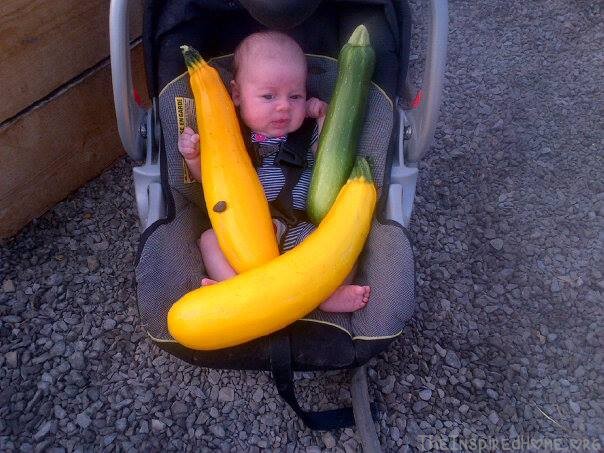 4. Let Them Plant
Some plants need to be seeded according to the package, but other seeds do well with a little spontaneity. Toddlers can easily help plant – let them make the finger holes to put the seeds in, or go "wild" helping plant a row that you've hoed. Seeds that are great for this type of spontaneity are baby lettuce mixes, chives, swiss chard, spinach. Any plant that can be thinned or seedlings moved carefully can work too.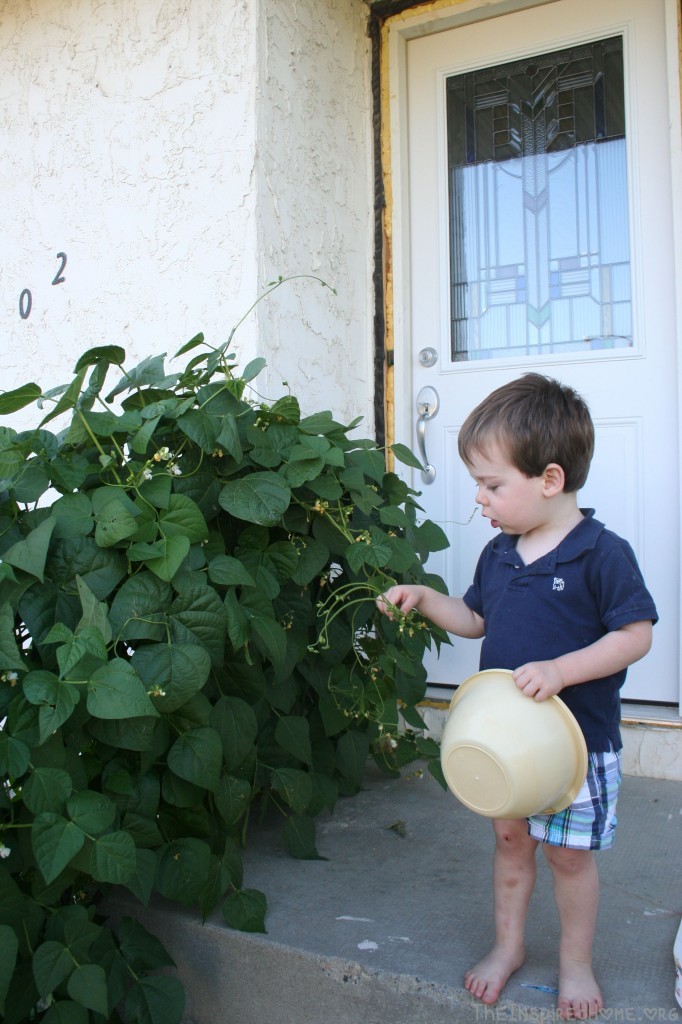 5. Harvest Time!
Hardy plants like beans, peas can easily take a little toddler love in the picking phase. Other easily dug plants like carrots & potatoes can yield excitement as they are dug from the ground. Mr J especially liked picking beans from our porch, or holding the colander for me and hanging out in the garden.
Do you plant a garden every spring? What are you planning to plant in yours this year?